Harvard. University of Texas. St. Andrews University. Can you imagine going back in time to when you were a high school senior and wondering where your education would take you? Three young men from our immediate community were notified this month that their academics, work ethic and personal life set them apart from their peers in such a way that each was awarded a Ford Driving Dreams Scholarship valued at $2000. Each will attend one of these prestigious universities. These three scholarships are funded by Park Cities Ford and the Ford Motor Company and are designed to support college bound students who excel in science, technology, engineering and math studies. Meet them here: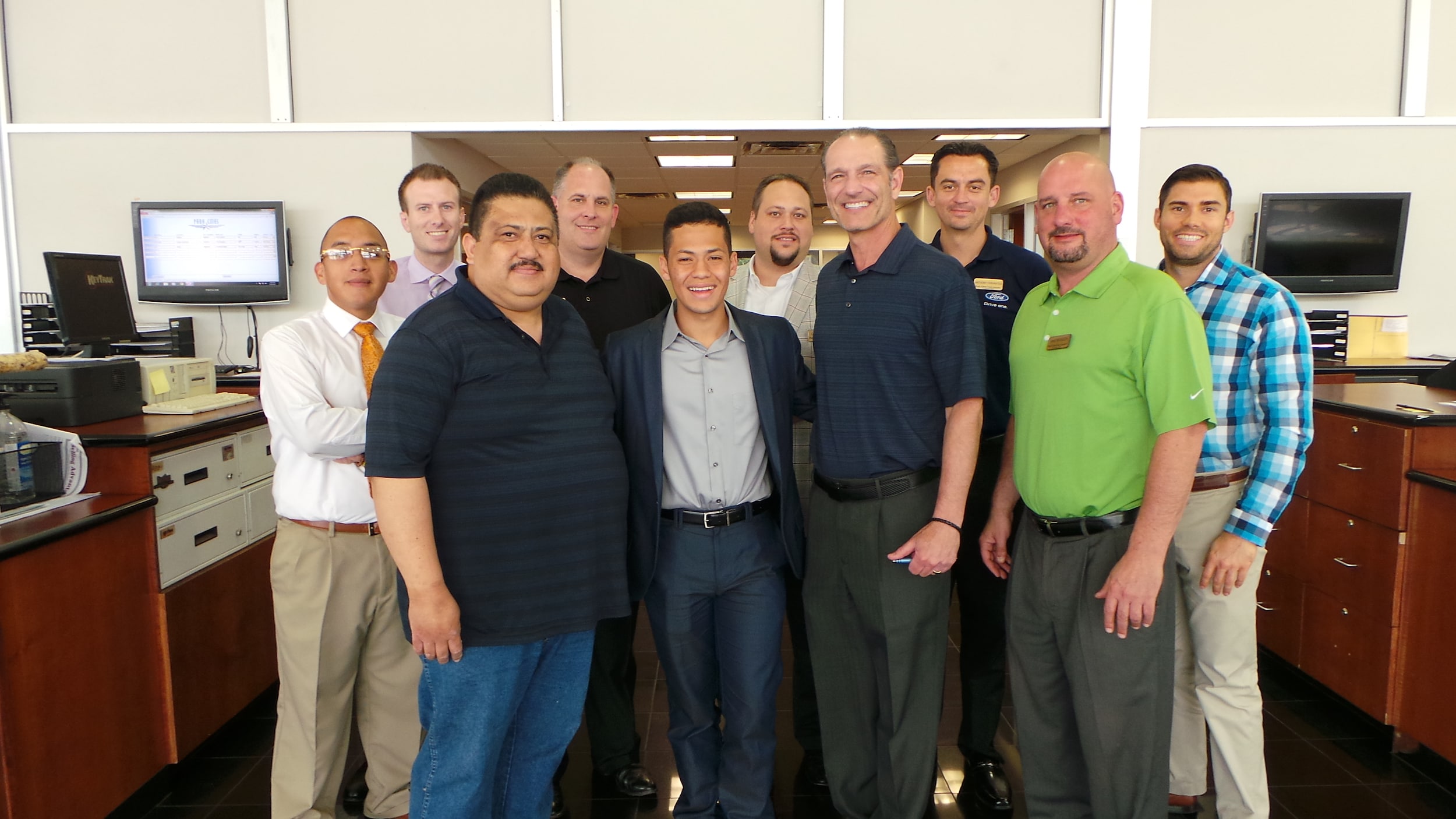 Alan Estrada
just graduated from the prestigious Yvonne Ewell Townview Center - Science & Technology high school in the Dallas Independent School District. He was recently accepted to Harvard University and plans to pursue studies in Economics. In his spare time, he supports a free soccer league founded by his parents Aura and Julio Estrada (left next to Alan). They are ministers and use the soccer league as an outreach to economically disadvantaged youth. Alan is hoping to secure an internship with Merril Lynch over the summer before he attends freshman orientation in mid-August.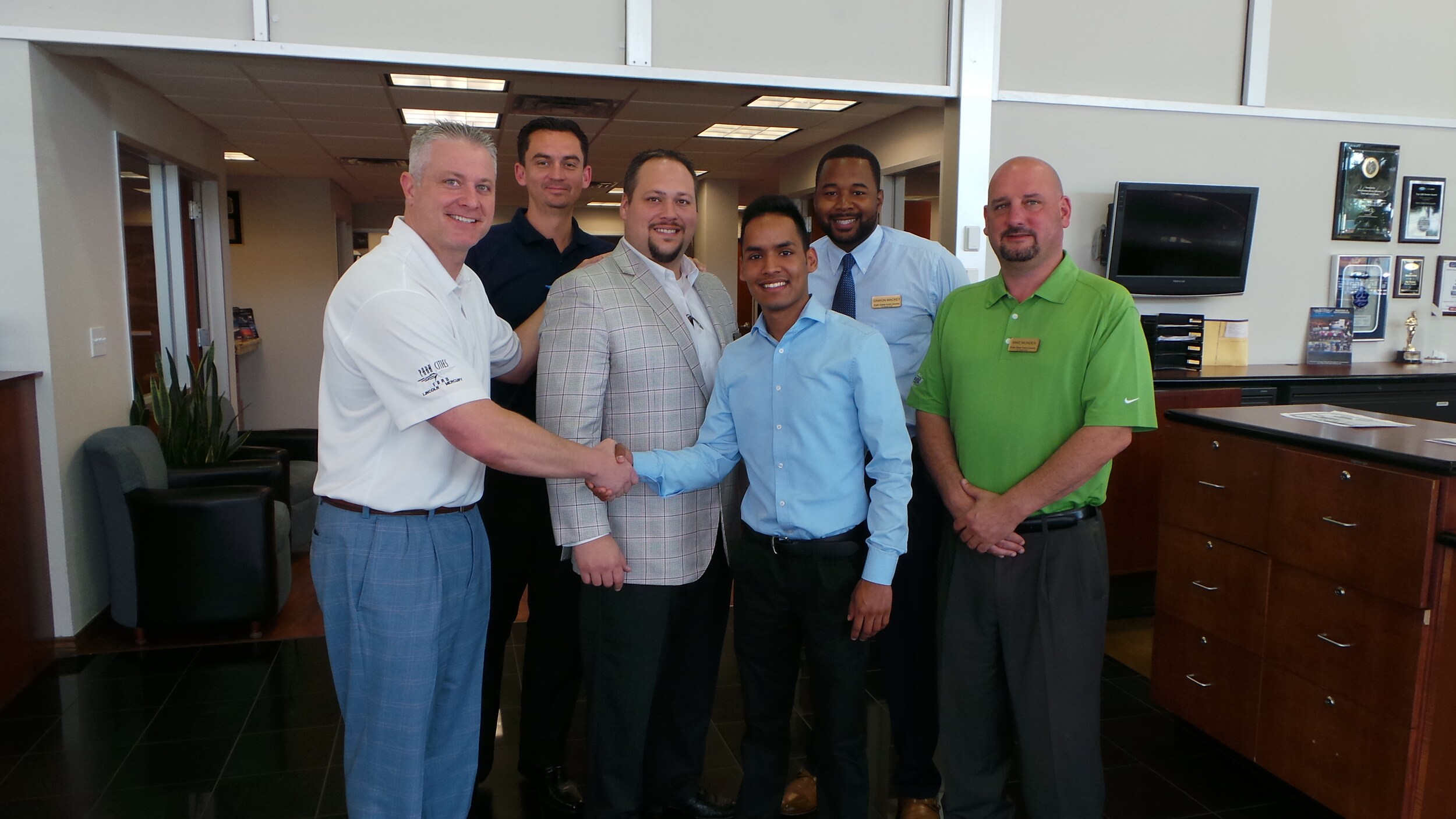 Eraquio Garcia
He is a graduate of Thomas Jefferson High School also located in the Dallas Independent School District. He is the son of Guadalupe and Abel Garcia. He stopped by the dealership this week to meet members of our management and sales team. He asked so many great questions during our tour that we invited him to come back and work for us after he graduates!This young man is also an outstanding student and has secured more than $60,000 in student scholarships which he will use while attending the University of Texas. He has already been accepted into the McCombs School of Business where he plans on studying finance.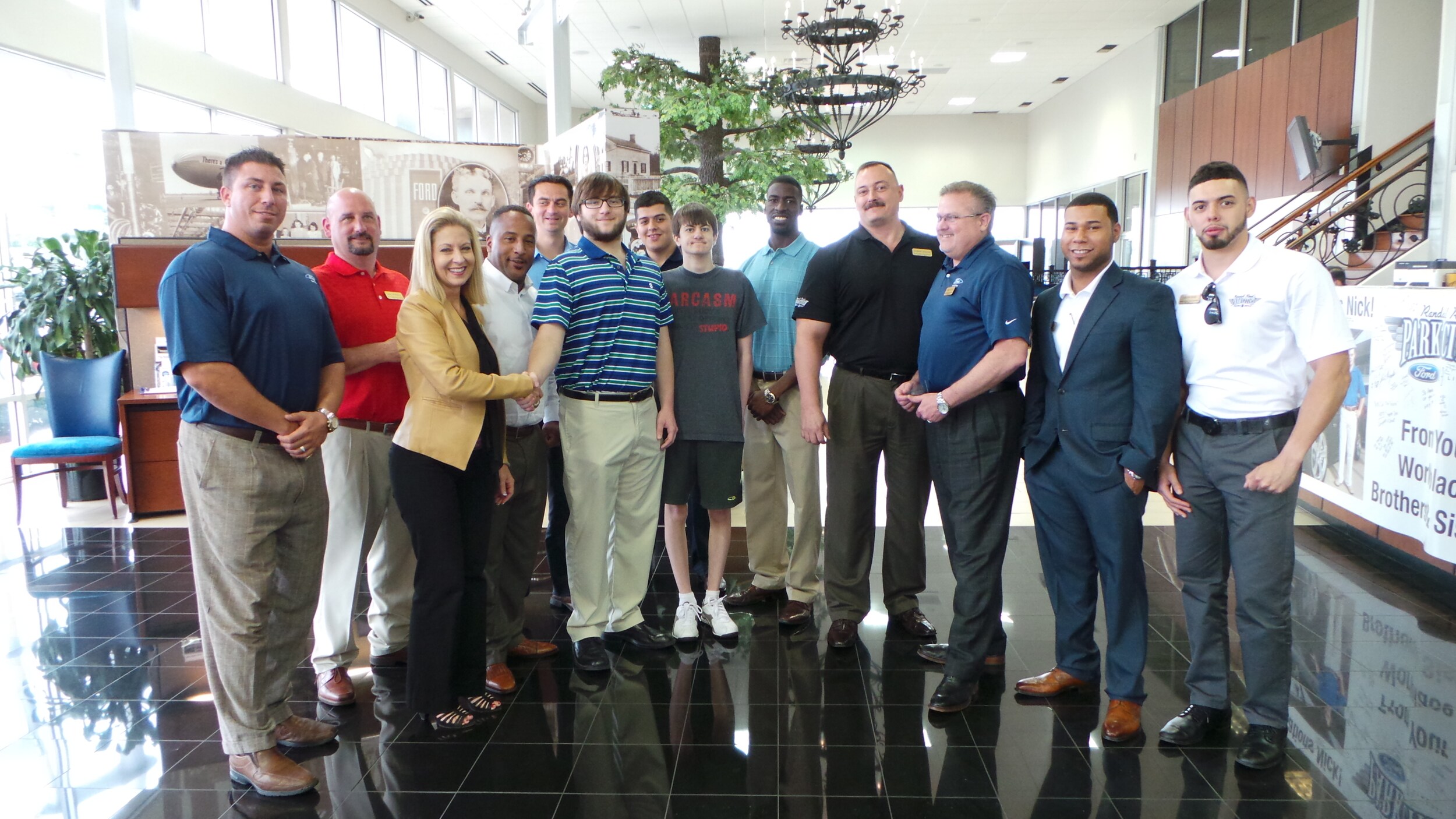 Stephen Chambers
is our third recipient of the Ford Driving Dreams Scholarship. He is a graduate of Highland Park High School. He stopped by last week to meet members of our Sales and management team. Stephen is an outstanding student who plans to attend St. Andrews University in Scotland - yes that St. Andrews with a fantastic view of the historic golf course - where he will study his favorite subject - astrophysics - in a five year masters program. Stephen is the son of David and Debra Chambers. His younger brother Thomas joined him for the photo op!
The graduates are each invited to attend a special reception hosted by Ford executives at the Frontiers of Flight Museum in Dallas on Thursday, June 18. It's there they will receive their official recognition for their achievements to date. Best wishes to all the new graduates!