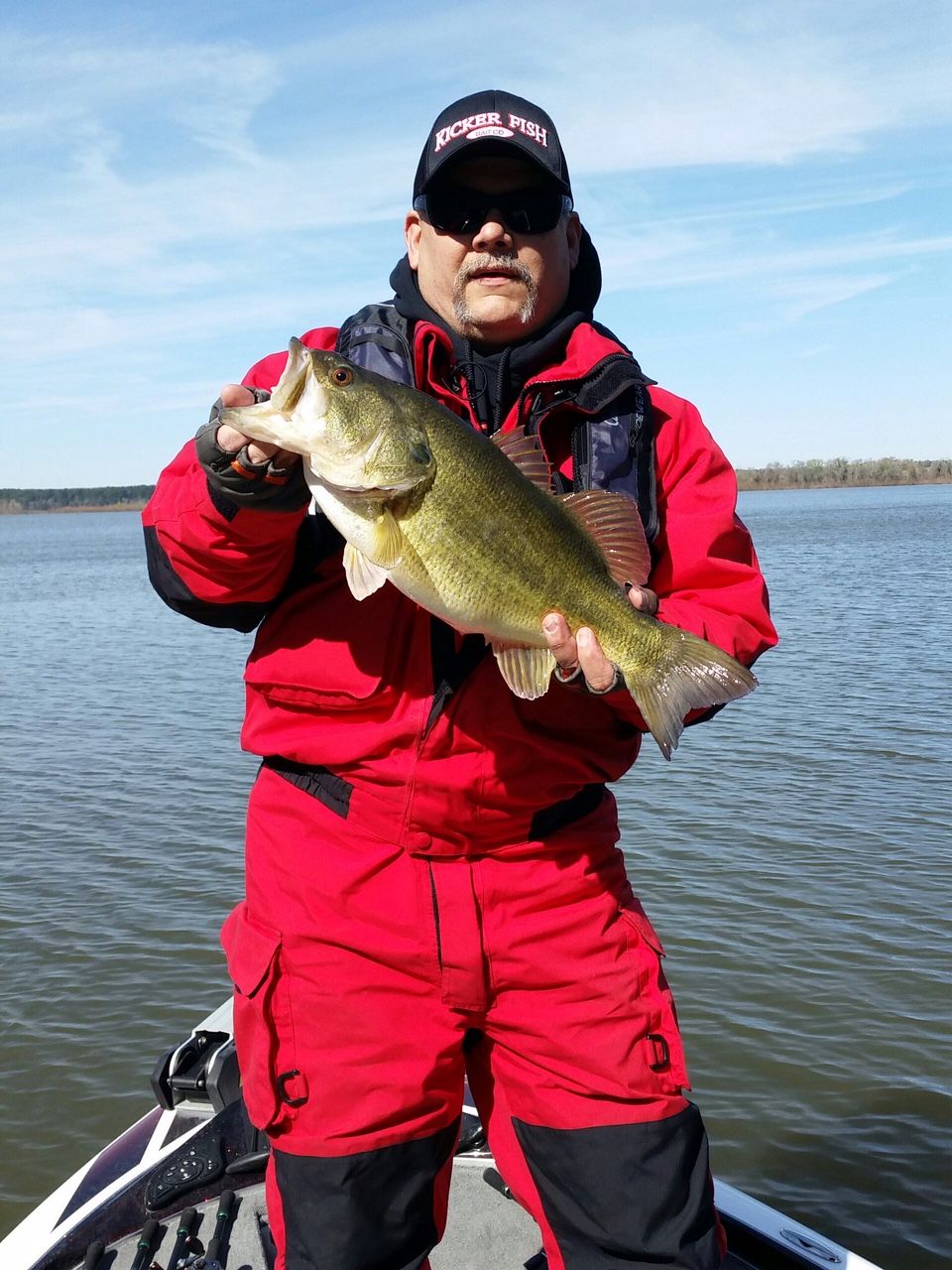 What's the first thing you think of when you think professional bass angler? That's right, a guy holding up a big bass on the cover of Texas Parks and Wildlife Magazine right? We'll we are happy to introduce our very own Park Cities Ford Lincoln Professional Bass Angler Garry McAdams!
Garry has an extreme passion for angling and has been competing in his sport since 1999. He resides in Fort Worth with his wife and he is the proud father of four grown kids and a new silver Labrador named Maci. He calls Eagle Mountain and Lake Worth his home lakes. During the week, Garry is a highly regarded 30-year service technician for Park Place Mercedes-Benz, but on the weekend he does a quick transition to Park Cities Ford Bassman!
We caught Garry by phone on his way to a pre-fish at Lake Fork in East Texas for the annual Ford Bass Champs Tournament. He says his primary fishing strengths are shallow water, deep water and boat docks. His favorite techniques include flipping boat docks, the Texas Rig and the Carolina Rig. Garry hauls his 20.5 Cobra Viper bass boat on the back of his Ford F-250. Both feature a beautiful wrap with the Park Cities Ford logo.
Garry says he was away from his passion for about a decade raising his son and working hard to get back to his sport. During that time, his sport evolved a lot. He says the changes he notices are that the boats are wider and offer more of a platform for walking and are generally more stable. The equipment is much lighter and stronger. For instance, his reels weigh in at just 5ozs. and most are made of titanium or carbon fiber. His old rig was nearly twice that weight. And, the electronic depth finders are much more sensitive offering high resolution color images and scans that show depth and width, And, he can see his lure drop through the water. Lastly, he says today's 4-stroke motors are more efficient and cleaner running. He says his cell phone is a staple for emergencies like motor break downs or inclement weather conditions.
You can keep up with Garry as he competes this year in the Bass Champs, Oakley Big Bass trail and a number of opens on Lake Fork. Look for updates on our Park Cities Facebook page on this Park Cities Ford blog. He's also on Instagram and Facebook. We hope to have Garry out to meet our customers later in the summer.